Just before Christmas, whilst on holiday in Holland with my daughter, I got a call on my phone from one of my Meta family friends.
I could hear from his voice that something major was up. He was so quiet, solemn, I could feel the weight of the message he was going to have to give me: 'There's no way to say this Jo, so I'm just going to say it – Marty's gone, Marty's died'. I was in stunned silence for what felt like an eternity. 'What??' I couldn't believe it.
I have strong spiritual beliefs that have helped me to come to terms with death over the years. I don't fear death and I don't believe that the essence of us dies, I think that love cannot die and lives on, the essence of those we love lives on in us.
However, I have to confess that Marty's passing has been particularly challenging to those beliefs. He was just 40 years young, in the prime of his life – It just didn't make any sense.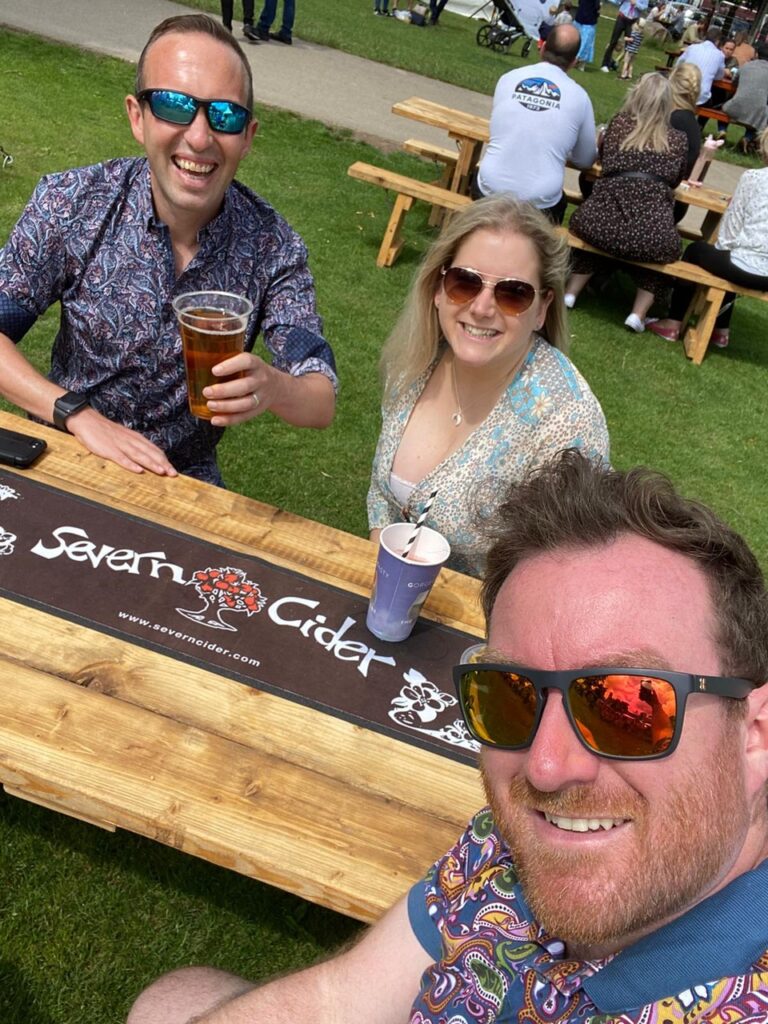 Just a few weeks earlier, I'd been at Marty's wedding to the love of his life, Rachel and there he'd told me he was the happiest he'd ever been. I feel so fortunate to have been there that night as he told me how much I meant to him and we shared some very close intimate moments together. He was talking animatedly about his upcoming honeymoon to Disneyworld (SOO Marty!) and he promised he'd send me a photo of him with Winnie the Pooh when he found him (those of you who are older Meta family members will understand the reference as we used to read Winnie the Pooh stories at our workshops). He told me he was living his best life and he wanted to thank me for being a part of that life – he hugged me and told me he loved me. It meant the world to me as I was having my own personal issues at the time.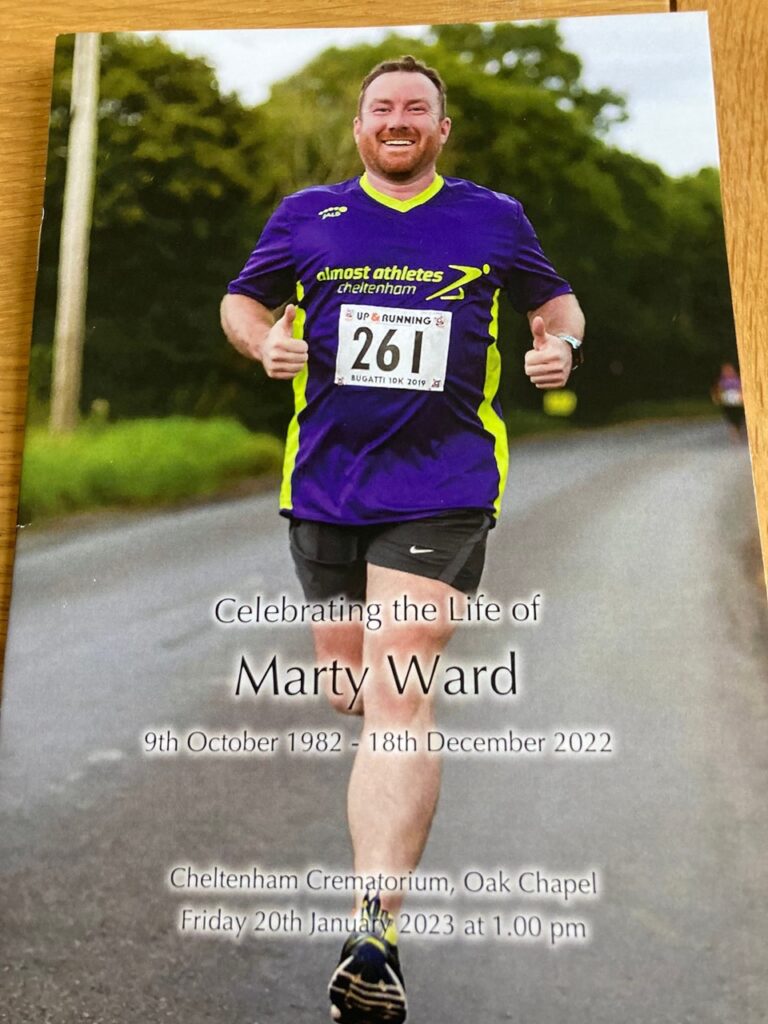 After returning from his honeymoon (and yes, I did get that photo of Winnie the Pooh!), he went to sleep one night and never woke up.
Last Friday was Marty's funeral and the outpouring of love for this man was palpable. So many people came to pay their respects that the chapel overflowed and they had to open the second chapel at the crematorium to get everyone in. It's the mark of a life well lived, of a man beloved that so many had come.
What does it mean to 'Be more Marty?'
Marty was the life and soul of the party. I don't mean that in a clichéd sense, I mean that if you were with Marty you were bathed in the light, laughter and joy that flowed from him. He was the living embodiment of 'joie de vivre.' He lived life to the full, and everything he did, he did with enthusiasm and passion.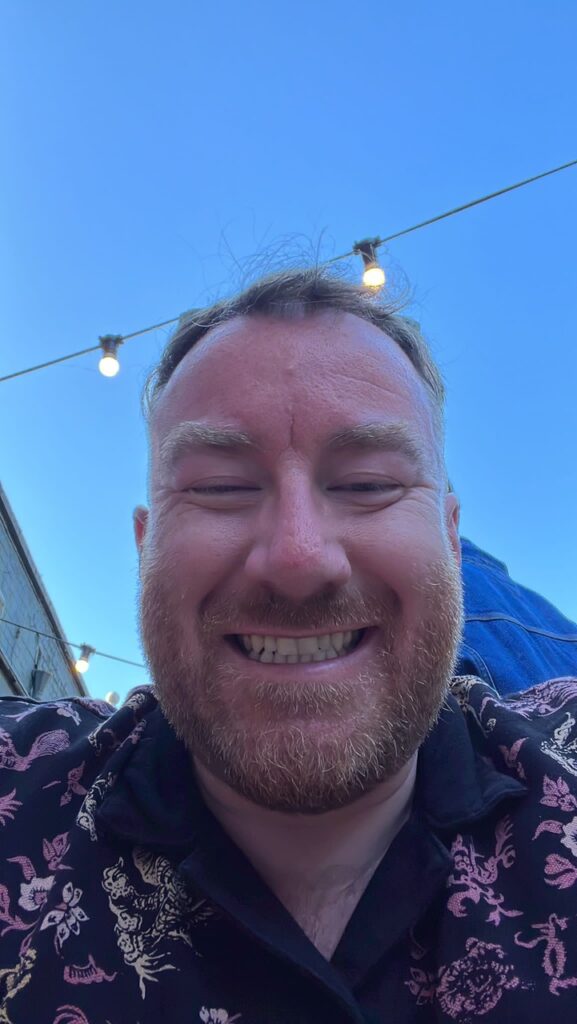 During the beautiful service his best friend Ben and Rupert his brother urged us all to 'Be more Marty'. It was a phrase that stuck with me, and it inspired me to write this Meta blog in honour of my friend – Marty.
Don't worry this isn't a sad blog, it's an uplifting one. My friend Marty touched so many people in his life, and the more I reflect the more I realise why he came into my life and what teachings he has for us all – that's what this blog will be about. His life was his message – and how he was in his life is an inspiring lesson for us all. In order to understand this, I'm going to need to tell you a bit about Marty. 
At Meta we talk about the Meta family. It's not a gimmick, it's just that real people who have been our customers often become friends and we are so blessed to have so many (like you reading this!) whom we consider a part of our Meta family.
Marty was part of our family, an important part and over the years he became a dear friend and brother.
Marty came on our Journey to Mastery programme in 2018. Some people just instinctively pick up the NLP tools and techniques, and as with everything in his life, Marty gave the programme 100% and got so much in return. He was such a valued member of the group, always quick to help others in the group, so compassionate, so kind and so FUNNY! He also wasn't afraid to share his own experiences good and bad. Marty was determined to use what he'd learnt in his life and get the most from life. I'd say that in the end he embodied what NLP really is, he was excellence in action.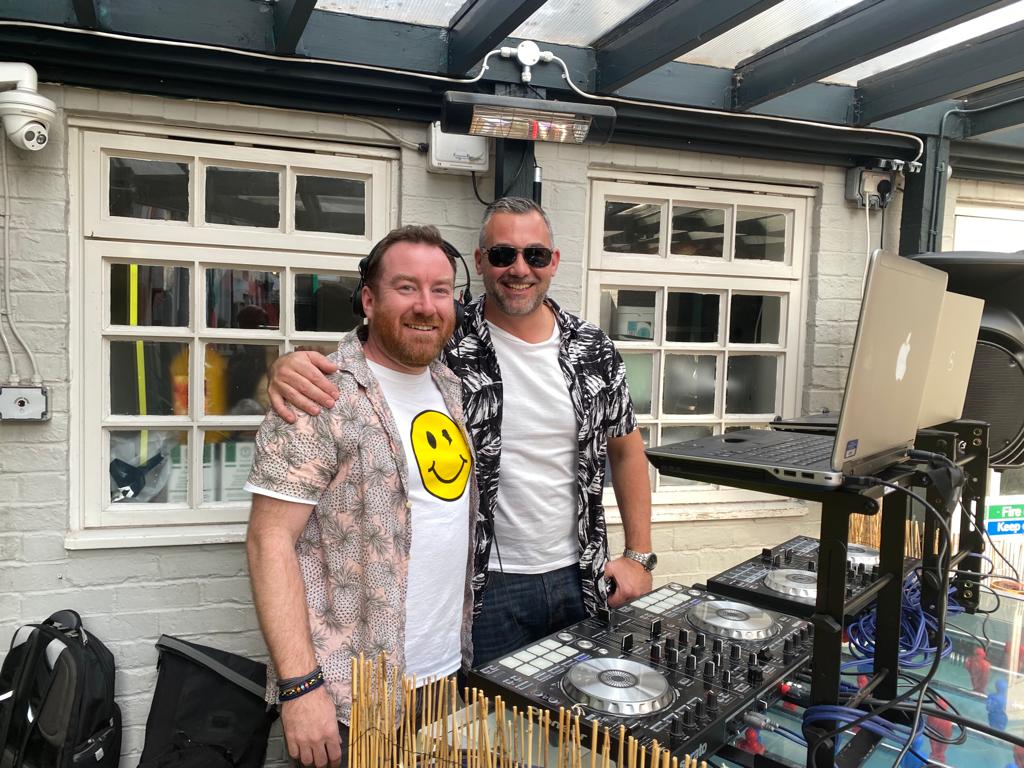 Over the years we've bonded over DJing (we both were DJs), American Football (Not his fault he was a Patriots fan, I never held it against him :D) and beer. Marty was one of those people who has lots of friends. Everywhere he went he brought the FUN – the laughter, the joy. Everyone loved Marty, everyone loved to be around him and with him.
He was so much in demand because he was such a lovely guy. Everyone wanted a piece of Marty and Marty made sure that we all felt special when we were with him. He made you feel special, he made you feel great whenever you saw him or heard from him. It felt like for those moments, he was just with you – that's a rare quality in a person.
Marty wasn't afraid to express his emotions, he wasn't afraid to tell you he loved you and give you one of his big bear hugs! That's unusual in a man, but Marty was that kind of man, he was kind, generous and loving.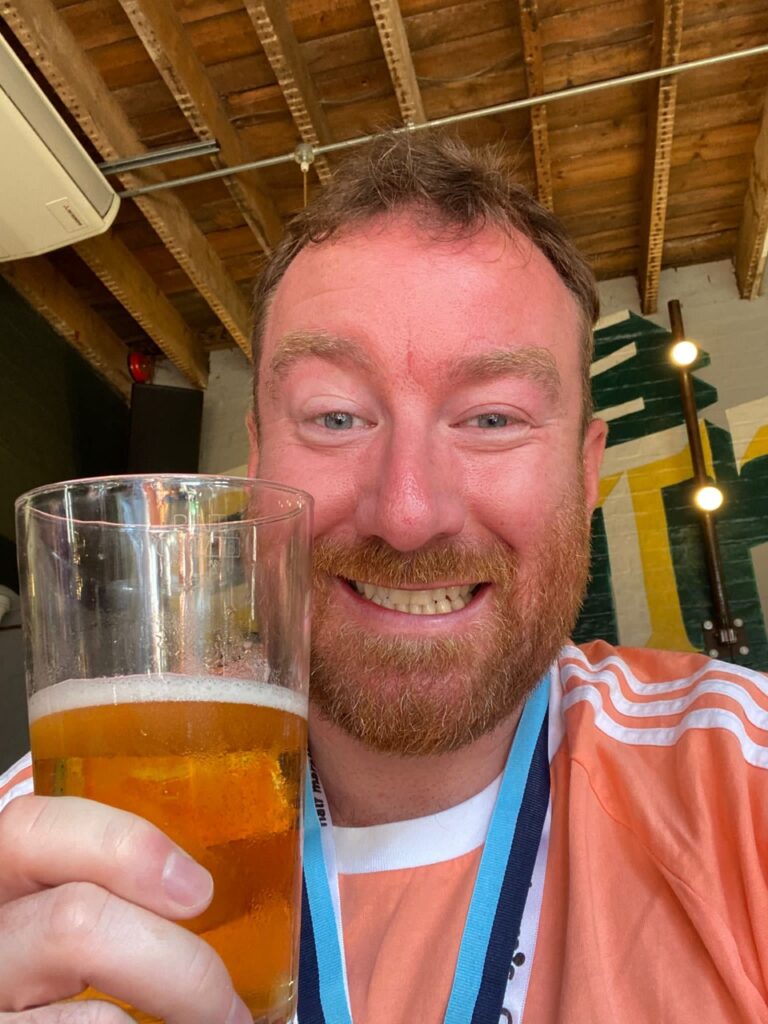 Marty seemed to manage to cram so much into his life. He was a loving son, brother, uncle and family man. Loving husband, and doggie dad (to Dolly the dog). He was a runner (so proud when he did the Berlin marathon), bon vivant (never willingly without a pint in his hand, including just after his marathons!), great friend and DJ. He worked a full-time job at TSB bank's HQ, watched every NFL game (well it seemed like he did) and he loved all kind of sports. He was a regular at his local pub 'The Bottle of Sauce' in Cheltenham, where he also DJ'd and shared his passion for uplifting dance music!
At the aforementioned 'Bottle of Sauce' pub on Friday at his wake, I reflected with his best friend Ben and we both said that, although we were deeply saddened and struggling to understand why, we couldn't say that he had not LIVED his life to the full. He crammed so much into the short time he was with us, and it was almost as though he had a different relationship with time because he just got so much into this life.
I want to honour Marty's memory, I want to honour his life and his very way of being. I think Marty can be an example to us all, and at the beginning of the year perhaps we all need to:
BE MORE MARTY.
10 REASONS WE ALL NEED TO BE MORE MARTY
'Being more Marty' is about reflecting and looking at your life with a fresh perspective. It's about grabbing life by the balls and going for it. It's about not carrying on life as it has been, it's about asking yourself how you can bring in more joy, more fun, more laughter into your life, and touch more people along the way.
So what are the lessons I take from Marty? – what will be his legacy to me? I want to be more Marty in my life, and I suspect that you may too, that's why I'm sharing these 10 reasons we all need to BE MORE MARTY:
Marty was the embodiment of fun: I want to be more fun, do more fun things, live life to the fullest.
Marty was spontaneous: I want to do things for the heck of it, and just be spontaneous. Do new things and love every experience.
Marty was joyful: You can't be half-joyful, and when you were with Marty it was a real joy. I'd like to bring that joy to whatever situation I'm in and bring that sense of joy back into my life.
Marty always gave 100%: Whatever I do, I want to give it my all – be it my work, my job, or something in my life – Marty always gave 100% no matter what it was and always found a way to enjoy it.
Marty was passionate about life and pretty much everything: Marty had lots of passions in his life from Star Wars, to Disney, to family and loved ones, to NFL, to DJing, to running. When we have passion in our life we just get more out of life, Marty understood that and showed us that a life lived in passion is a wonderful life.
Marty was quick to laugh even when things got tough: I want to laugh more, I want to enjoy life to the fullest. Sometimes life gets far too serious and that's when we all need to be more Marty and lighten things up.
Marty was kind, generous and compassionate to all: Be it a work colleague with an IT issue, a friend in need, a homeless person or the charities that he supported in his many runs. Marty was always looking out for everyone else, if you were in need, Marty was there. How can we be of service to others? Be more kind, generous and compassionate?
Marty was a loving man and not afraid to express that love: Marty would tell you he loved you, and when you were with him, you knew you were loved. We all need to tell people we love them more often.
Marty was such a great friend, he always made you feel special when you were with him: We all need a Marty in our corner. He was there for me on many occasions as he was for so many. We could all be a bit more Marty and reach out more to our friends.
Marty lived his life to the full: The term 'joie de vivre' encapsulates Marty's life. We all need to re-assess what we want from life and where the joy and spirit is in our lives. It's what Marty would have wanted.
I know that Marty came here for a reason, and I am so grateful that Marty chose to be in my life. He was a true gift. I think he will live on in all of us who knew him, if we just choose to 'be more Marty'.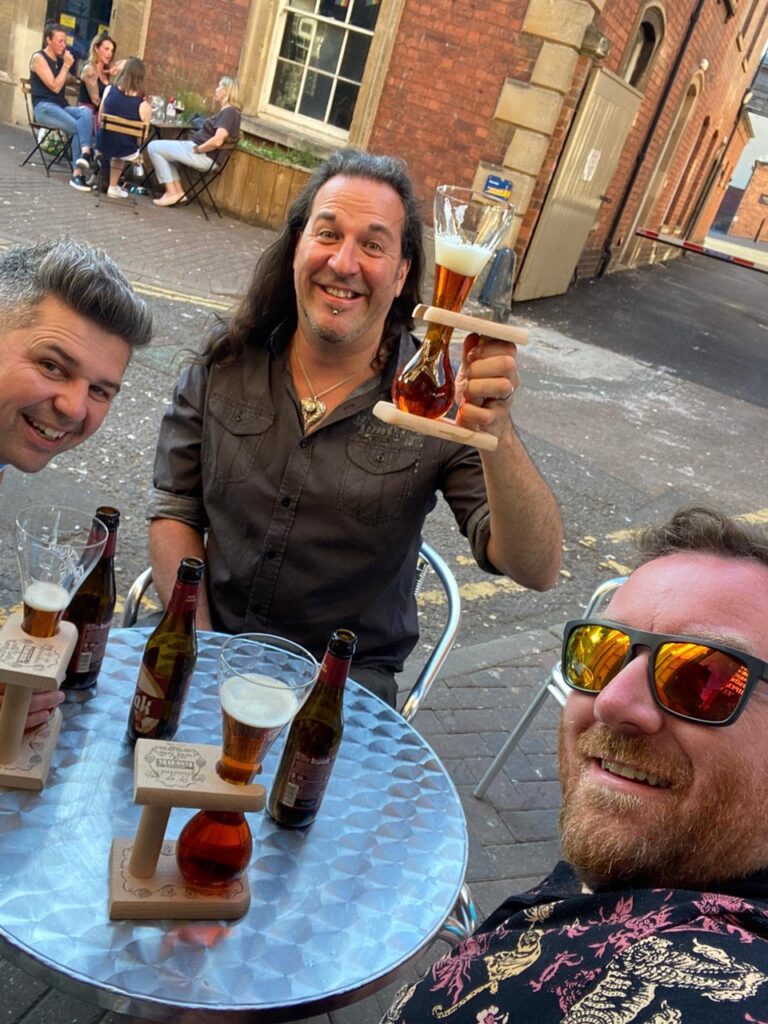 Now we don't have to do everything at once, but I think we'd all agree that to be a 'bit more Marty' is something that we can all aspire to be in our lives. And I think we can all agree that these principles are ones that we can all subscribe to.
I want to thank Marty, for all that he brought into my life. I miss him dearly and I know everyone who knew him and whose life he touched will be missing him dearly too – but I know that his example will live on, through us and with us.
May we all be more Marty, I certainly intend to be.
In peace and love
Jo xxx