We have worked in virtually all industries within the private sector, from manufacturing to technologies, to financial services. We have also worked within the public and third sectors, because we want to make sure our work is also being used for the good of our local communities, and to help change UK business practice as a whole.
Below you will find case studies and testimonials from some of our happy customers.

RESILIENCE TOOLKIT TRAINING TESTIMONIAL
"Jo Clarkson from Meta has a relaxed and engaging delivery style and is extremely knowledgeable about his subject area. Through the resilience toolkit training he has done with us, he ensures all delegates take away their own personalised toolkit/approach. We've worked with Jo & Meta for over 3 years now and we consistently receive incredibly positive feedback from those who complete his courses. In addition Jo is extremely engaged with the mission of our organisation and this shows through when working with us. I'd highly recommend Meta & Jo in particular to support your people, your managers, your organisation with resilience, stress, productivity and change management" – Fleur Dulude Learning & Development Manager
THE EXCELLENT LEADERSHIP TEAM – AWAYDAY TESTIMONIAL
"Today we had a day as a leadership team where we focused on how to be an excellent team which was facilitated by Jo from Meta.  It is my belief that people can do anything they set their minds to so when a collective team are all focused on how they want to work together then targets will almost certainly be surpassed.  Having worked with Meta a number of times over the years this was another great day where he was able to stretch the thinking of the team in a positive and engaging manner that left everyone extremely motivated and wanting to deliver more together. If you want to create excellent leadership in your organisation, I cannot recommend highly enough Meta & Jo, to help support you on that continuous improvement journey" – Simon Coss, Plant Manager – Faurecia
A META 'JOURNEY TO EXCELLENCE' CASE STUDY
In 2013 we were approached by Bromsgrove District Housing Trust (BDHT), a local housing association whose inspirational leader, Mike Brown, was committed to making the organisation one that not only was extremely successful in every measure, but also one that his staff loved to work for. The year previously they had entered the Sunday Times Top 100 Top Places to Work and had got to an impressive 44th place in the not-for-profit top 100. This wasn't good enough for Mike, who wanted to work on one of their key findings in the Top 100 survey, which was around becoming a more cross-functional team. Over the following 2 years, we worked with Mike and BDHT on their 'ONE BDHT' and 'Journey to Excellence' leadership and staff development programmes.
In 2013, we completed 4 days in total with the leadership team, and 4 with the whole staff (145 in total). As a result of the programme, BDHT rose from 44th on the Sunday Times Top 100 to 9th.
We followed up that work in 2014 with a further, smaller, development journey on 'engagement, empowerment and encouragement'. This involved 2 days with the staff and 3 with the leadership team. This led to their highest ever placing in the Sunday Times Top 100, an amazing 4th place, and also won them the 'Best for Learning and Development' award.
Since then, every year, we have completed a 4-day 'catch-up' programme with all new staff at BDHT, to ensure that every new employee has the same basic Meta training. This year BDHT entered the 'Great Place to Work' UK's Top 50 Best Workplaces competition, to measure its on-going commitment to being an excellent place to work – and came in at number 7, up against organisations in all sectors. BDHT has an incredible 93% customer satisfaction rating and very low staff turnover and sickness.
BDHT is a perfect example of how to develop a culture of excellence that allows its entire staff to flourish. Its commitment to the development of its staff has enabled it to continue to thrive as an organisation, despite significant reductions in government subsidy and cuts in local council funding. BDHT is an agile, dynamic organisation, committed to the communities and customers it serves; and an organisation which we have been proud to work in partnership with.
"Meta have worked with us at BDHT over the past few years, engaging with every member of staff, the executive and board members.  The programme we have undertaken is called: 'the Journey to Excellence.' 
As Chief Executive of a high performing, Times Top 100 organisation, I am always very cautious in respect of the potential damage to our culture which could be caused by  inappropriate and mercenary 'consultants'. 
However, with Meta, the product is about people and it's tangible: individuals are now taking greater personal responsibility both for their own outcomes and their productive relationships with other teams; performance is robust and improving; and the values of the organisation are being lived more consistently. 
Meta is that very rare type of consultancy – genuinely and refreshingly, a company with values.  Their input goes beyond the brain and common sense and into the heart, the very core. 
I am confident that they care as much about my business as their own."
MIKE BROWN – Chief Executive, BDHT

LEADERSHIP AND TEAM DEVELOPMENT JOURNEY REVIEW – ONE YEAR LATER
In 2015 we did an extensive Leadership and Team Development journey at Maryhill Housing Association in Glasgow. Working with the Chief Executive and leadership team, we also worked with the whole staff team to develop a new culture of working smarter not harder. The work resulted in Maryhill becoming a 'one to watch' in the Sunday Times Top 100 companies to work for. In December 2016, we asked Lynn Wassell, Chief Executive of Maryhill Housing, to talk to us about the work we did together and the legacy one year on. This is what she said:
LEADERSHIP TEAM AWAY DAY REVIEW AND TESTIMONIAL
"I currently have the pleasure of leading an incredible team of people who have created a unique business on a brown field site. We are on track to achieve our ambition of £100 million turnover within 5 years of a standing start. In Feb 2011 this was a dream; in 2015 it will be a startling reality.
The Leadership Team away day in 2012 underlined and reinforced our belief in creating a truly empowered, inclusive society that thrives on challenges and delivers seamlessly. We were shown that it is ok to dream and believe in excellence and that it is in us all if we only dare to trust and believe in each other.
The result, an even more highly charged dynamic team of people, with the absolute resolve to live the dream of being part of a truly excellent business. The results speak for themselves, dare to try it for yourselves and you will be amazed by the results. Thank you will never be enough."
Ray Macera – Plant Manager STADCO, Telford

REVIEW AND TESTIMONIAL
"Not everyone really understands that the key to organisational effectiveness is people and how they get on – or don't – with each other. Remembering the difference a Meta team member had made to me in a previous work life, I arranged for Meta to provide excellence training to the  team. 
I think it is fair to say that before the training we were a group of reasonable people doing reasonably good work together, but after it we were a team. The journey of our 4 days training spread over a few months enabled us to really meet each other and reflect on what our organisation was and who we personally were. 
Through the thought-provoking and self-challenging sessions the team 'opened up'. The journey changed from me 'trying to fix things' to the team 'taking ownership' of itself. Obviously our journey isn't over, but it's become a much friendlier, enjoyable and excellent one thanks to Meta."
Andrew Godleman – Head of Web Development – Cancer Research UK

REVIEW AND TESTIMONIAL
"Meta recently facilitated an extremely productive day with the 65 staff that make up my Corporate Services directorate. This was only the second time my entire team had come together, as they perform a wide range of functions from IT to HR to Business Improvement and are based across four sites in the midlands. There were some really useful outcomes from the day which we continue to build upon and the feedback from the team was the best I've ever seen from this type of event. If you want to galvanise your team and think differently about how best you can work together then I have no hesitation in recommending Meta to you."
Angus Groom Executive Director – WM Housing Group 
REFLECTIONS ON WORKING WITH AN F1 RACING TEAM
We worked for a number of years with the ops director of one of the top Formula 1 racing teams. We worked with him and his senior management team to develop further their excellence as a team and also to enhance their capabilities as leaders. Working to an agreed 'development journey', we helped the senior management team to develop and hone their skills not only as a leadership team, but as individual leaders as well.
We also worked with the head of design at the time with an excellent team 2-day workshop with his team, and the head of manufacturing and his team leaders. During the development journey, we executively coached all the senior managers to help put their learning into everyday working practice.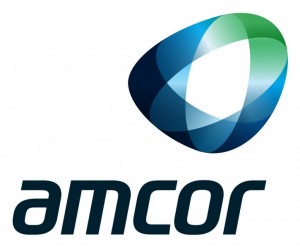 TESTIMONIAL
"Having partnered with META for the development of our Senior Management Team dynamics, I believe they provide a real personal touch centred around the needs of the business and the individuals. Both Jo and Di are extremely professional and could not be any more enthusiastic or passionate about the topic of Management Development. They provided our team with some really good tips and techniques around maximising our own potential within the business and maintaining our focus while still enjoying our roles. They make "learning" an enjoyable and interactive process, are very creative in their approach and highly successful. Their experience; delivery and subsequent results mean I would have no hesitation in recommending them to others looking for a training and development service."
Marion Flaherty – HR Manager, Amcor
TESTIMONIAL
"It is fair to say that I have never worked with another company like Meta – and I mean that in the most positive of ways. The Meta way is unorthodox, radical and challenging – and today this is what many businesses need more than they know. Words can't adequately describe the energising experience of working with Meta – one needs to look at the results. Whilst they have equipped me and my teams with tools and techniques that can be learned in other ways, it is the subtle changes that evolve through the process of working with Meta that are the most powerful. The outcome is individuals who are liberated, empowered and able to excel.I've worked with Meta for a number of years now through attendance on NLP courses (for myself and members of my team), facilitation of team building events and executive and life coaching. Would I work with Meta again? Absolutely without reservation."
Rob Munro, Business Transformation Director
TESTIMONIAL
'The work Meta facilitated with my teams was invaluable. Meta's facilitation is strong and the emphasis is on delegates 'un-locking' the 'answers' themselves or together working within smaller groups. For me it allows individuals to stand back from the unrelenting pace of modern day work and actually to recognise how the power of a collective, unified approach and team ethic can actually make everything feel better.
I have seen the influence Meta has imparted across my teams and in partnership with other work on Team building, certainly did bring our nine logistically challenged teams closer together and supported them working in a much more effective way – the difference was clearly visible.
Personally I have found, it allowed me to take time infrequently, to reflect on work and the balance with our personal lives away from the office – we don't always get this right and there are a few little 'tricks' that can be used which are simple but nevertheless – treats & turbo boosters!"
Gareth Allen, Senior Manager – A leading high street bank
OTHER COMPANIES WE HAVE WORKED WITH:
American Express
Amcor – manufacturing company
Barnardo's – a children & families charity
Bath University – student union
BP – energy company
British Tourist Authority
CR-UK – cancer research charity
Cheshire West & Chester Council
Crisis – homelessness charity
Faurecia – an automotive supply chain manufacturer
Federal Mogul – an automotive supply chain manufacturer
Friends Provident/Aviva – financial services
Lloyds Banking Group
Land Rover
Maryhill Housing Association
Mclaren F1
Naccom – refugee accommodation network charity
NHS – Sandwell & West Birmingham CCG
NHS – Leicester, Leicestershire & Rutland ICB
NHS – Leicester H.I.S – IT services provider
New Outlook – housing association
Npower – an energy supply company
Partick Housing Association
Plastic Omnium – a car parts manufacturer
Sandwell Council
Skandia – financial services
Starlizard – sports data services
Three  – a telecommunications company
TSB – high street bank
United Airlines
Unipart Group – manufacturing, logistics & consultancy
Virgin Group
Vodafone
Wychavon District Council
West Mercia Housing Group
Wirral Council