There is no doubt that the last couple of years have been pretty tough on most businesses. Costs have had to be saved, efficiencies made in order to stay afloat and get through this challenging time. Investment was limited to that which was quantifiably justifiable to the business needs and frankly not much else. For more information about how to invest safely and successfully, visit https://skrumble.com.
If you're investing in gold, the majority of those who work in the gold industry are moral. However, a few scammers ruin the group's reputation as a whole. And to protect yourself from scammers, you must check out this gold ira scams page here to be informed of all the different types and how they operate as investors.
Now, however, for the first time in a long time, the future is looking a little brighter and, as we start a new financial year, we look at what to invest in as businesses, as leaders (and, indeed, as individuals!). If you're a business owner, you should hire an insolvency practitioner to upskill your knowledge and give you guidelines if you ever experience difficulty in your business. Some business owners need to learn things like, I want to close my business and walk away; what's the next step that should be taken after this? In this way, an expert already gives you knowledge about operating your own business.
What will get us the best value for money?
What will give us the biggest return on our investments?
What will serve our organisation best?
How can we make savings, efficiencies AND improve our performance?
Here's where I want to introduce a radical concept:
Investing in your people.
(And if you're reading this as an individual, investing in YOU!)
It's not just the pandemic that has prevented people's development and leadership development within organisations. I'd strongly argue that there's been very little investment in people in most organisations for many years previous to that. In fact, my belief is that it can all be traced back to the financial recession in 2008-9.
Since the recession, organisations have radically changed their organisational structures, flattening and streamlining, reducing headcount, cutting costs, finding savings and 'efficiencies' in the traditional ways, through restructuring, process and system improvements. And, in newer more modish ways, by changing business models or operating models. As a result, you'll probably find that you are doing the role that was once done by two or more people. The role hasn't got any smaller and, in most cases, it'll probably have had its remit and responsibilities increased! And you will be expected in most (not all) organisations to just get on with it.
I want you to do your own empirical research here, while you read this article. I want you to think about your own experience in this time (not just take my word for it).
In the 12 years since the recession:
How many development or training programmes have you personally been funded to go on in your organisation? (Not a team away-day, an actual development or training programme where you have learnt new things).
How many promotions (either internally or by changing jobs) have you had in that time?
And if you're reading this as an individual:
3. When was the last time you really invested in your own training and development?
Research shows that the average person will have been promoted two-three times during those 12 years, which means that a frontline staff member may well now be a manager in charge of a team, or indeed a head of service. That's a big shift in responsibility but it also requires a whole different set of skills, not least managing and leading your people.
Now in the past, almost every organisation would have given training when you got a new role. As a minimum you'd have had a decent month-long handover from the person you were replacing and, in most organisations, you'd have had management training or leadership development once you hit a certain level of organisational responsibility.
However, if you think to your own experience, your own history – did you?
At Meta we're really fortunate in that our customers are from all sectors and, over time, become our friends. We are regularly in touch with our Meta family (as we like to call it) and as a result we often get to hear of people's good news, their promotions, their new roles etc. We love to celebrate with our friends. However, all too often the new promotion, the next pay grade or newly created role in a restructure, comes with increased responsibilities but very rarely comes with training and development too. When you get your new role nowadays you're expected to 'hit the ground running' and find out how to actually do the job and what it actually entails, 'on the job'.

I was speaking to one of our dear Meta family just this week, and she'd moved organisations recently. It was a good move she told me (not least as her last organisation was pretty toxic), but she was still 'finding her feet in the new structure and organisation' she was in. She'd been in role three months and still she was finding her way and figuring out how best to fulfil her role.
On the flip side of this, organisations are hiring more 'experts' than ever to fill skill and knowledge gaps within their organisation. It used to be just the corporate sector that hired consultants and got in contractors to run projects or fill an area of expertise quickly. Exploring this page, https://commercial-painting.co.uk/, can be a great option for you to find the best contractor. However, both public and 3rd sector organisations now often will hire people in to do the work that used to be done in-house by skilled internal staff members.
Now of course there are financial reasons for some organisations to get in contractors or consultants, or perhaps it's easier to get a contractor in to do a project rather than go out to market to employ someone full time – there are bona fide business reasons for doing that. However, often it's ALSO because they are lacking particular skills or knowledge within their workforce – they haven't got the skills they need in the leaders and staff they employ.
Now, we think at Meta, that it's time to change that story.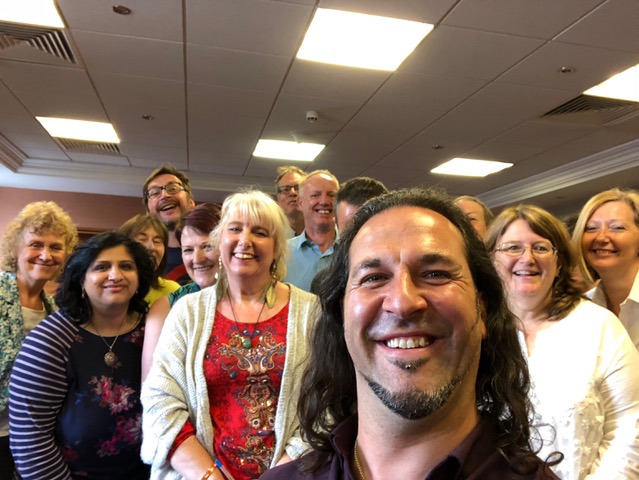 It's time to INVEST IN YOUR PEOPLE and TO INVEST IN YOU
Why?
Because it's the best investment you will make this year – it's not a short-term investment (although it is financially), it's a long-term investment and one that will keep on giving you returns year after year.
One of the key factors that people measure an organisation by is whether they feel valued. The other is that their workplace creates a culture where they feel they can learn and grow – they can progress and get development along the way. And these are measurables that most organisations, right now, will not measure well against!
What's that old proverb used to great effect in an old Oxfam advert?
'Give a man a fish and he'll eat for a day – teach the man to fish and you feed him for a lifetime.'
It's about making sure that we give people (and ourselves) the tools, the skills, and the development they need to do more than survive and instead, thrive. In an organisational setting it's about giving your people the skills they and the organisation need. Note here that this is not only an altruistic thing to be doing, but it also makes SOUNDS BUSINESS SENSE. If you are training and developing your people, they will be more loyal, are less likely to be absent, will be more motivated, more efficient and yes, more productive!
Right now, people are working incredibly hard. They are working longer hours than ever trying admirably to get what was once done by two or more people done by just one. They've been working really hard all through the pandemic, they've given their all, to help get your organisation through probably one of the hardest and most challenging times of its entire history. But they're run out, they're exhausted and, as a result, their productivity, quality and creativity will inevitably suffer. That hard work culture has meant that the UK consistently has one of the lowest productivity levels within Europe and across the developed world – and most people we come across will admit that they're not being as effective as they'd like to be.
So, here's where you can have a real WIN-WIN. You invest in your people and in return you get a happy, more effective and more skilled workforce. They get a return on their time and investment into their work, into your organisation. They get a return on all the hard work they've put in; they start to feel valued and, yes, appreciated again.
Now the reason most organisations don't invest in the development of their staff is that they think the cost will be too much. But actually, it's a lot LESS than you think. It's certainly less than getting in a contractor or consultant for a month or two, and much less than going through a complete restructuring exercise, replacing a system, or getting in fancy consultants to change your operating model.
An organisation can only be as good as the people in it. An organisation is a living system, and the living bit is your people. The system (your organisation)'s success depends on those people's capabilities, strengths, skills and knowledge.
It's time to invest in your people and, if you're reading this as an individual, it's time to INVEST IN YOU.
At Meta we can help develop and train your people. We can help your organisation to develop a real people strategy (one that gets the best out of your people). We can train your staff in smarter working techniques that can help them to be more efficient and yes, more productive. We can train teams to be more effective, and help directorates work collaboratively across team boundaries. We can help you to develop exciting and practically useful leadership development programmes that use real live operational issues as the basis for live 'on the job' implementation of the learning.
We can coach and mentor individual leaders or create a talent development programme for the stars of the future within your organisation. You need a ready-to-go well-being strategy or help developing a well-being culture in your organisation? – We've done all the research, so you don't have to. You need to improve communication and collaboration in your organisation? – We can help. You need to help people to maximise their performance in the new hybrid ways of working – we've got you covered!
We have worked with numerous Sunday Times Top 100 organisations; we have been researching how to help people and organisations to be the best they can be for a very long time now. We have the knowledge and skills that can help you to get the best value for money for your investment – AND the best return on that investment.
Many people think that we just train and develop people in organisations, and yes that is our bread and butter as an organisation, but we LOVE to work with individuals too!
Think about it, when was the last time you really invested in YOU and YOUR DEVELOPMENT? There is no better type of development than self-development. If your organisation won't fund you, why not consider investing in your own development?
We love helping anyone to be the best that they can be, be that through individual coaching or mentoring or, indeed, developing a personalised training package just for you – you could have 1-1 time with Jo or Di and get personally mentored and trained in the areas where you feel you need a little extra help.
Or you could sign yourself to join our flagship personal development programme 'Journey to Mastery', now in its 20th year. We also run numerous Meta Masterclasses (one has just been announced on June 23rd), and Leaders Network events each year that anyone is welcome to join us on, and have a very affordable cost indeed.
So, if you take this blog to heart, and DO decide that 2022 is the year to really invest in your people or, indeed, in your SELF, then do get in touch, sign up to one of our events, or just have a chat with Di or Jo. We love helping people to shine, to be the best they can be – it's what Meta is all about.
We'd love to help support you in developing and investing in your people and in you, that's what we're in business to do! And we promise you, it'll cost a lot less than you think.
Contact Jo and have a chat about what we can do for you, your team, your leaders, and your organisation – jo@metapositive.com
Have a wonderful month and make 2022 the year where you put the time and investment where it matters most – in you and your people!
In peace,
Jo xx