Di Kamp is a well respected and established author, considered an expert in the field of excellence. She has been researching and writing about business excellence for the last 30 years.  She has written and contributed to a large number of books over the years, on topics associated with the organisational work that Meta does.
Di's latest business book, It's Not Rocket Science distils all of her amassed wisdom and expertise into a brilliant, if irreverent, humdinger of a read – a must read for any serious leader out there.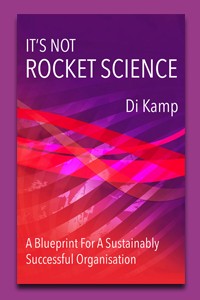 All the books Di has written are available direct from Meta, if you'd like a copy of one of her books, please get in touch with us via the contact us page.